Mermaid, 1933 By Herbert Tyson Smith (1883 – 1972)
Posted on: 12 June 2020 by Dr Amanda Draper Curator of Art and Exhibitions in 2020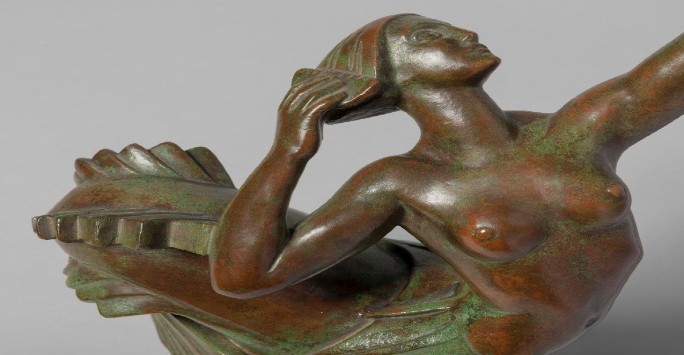 This aquatic beauty is one of my favourite items in the VG&M collection and would look lovely preening herself on my mantlepiece at home. The sculptor, Herbert Tyson Smith, patinated the bronze very cleverly so her burnished figure seems to emerge from a verdigris sea foam. Mermaid's back arches and with her tail forms an arabesque as she gazes at herself in a mirror whilst combing her hair. Her striking art deco styling is typical of Tyson Smith's later work although he is better known for his architectural sculpture adorning buildings around the North West region.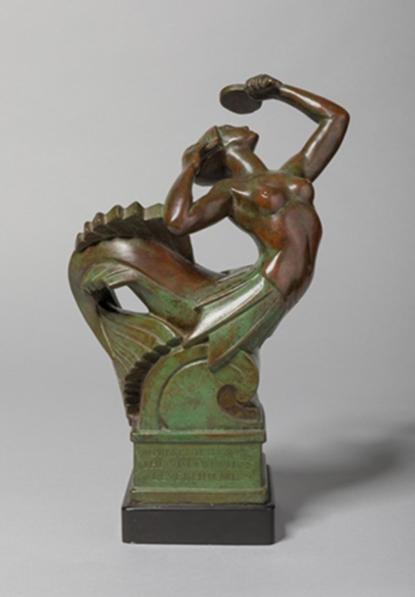 Mermaid by Herbert Tyson Smith
Mermaid was presented to Marion Beatrice Lever, the Viscountess Leverhulme, in July 1933 to mark her part in the ceremonial opening of the Leverhulme Building, part of the University of Liverpool's School of Architecture. It is likely to have been purchased as an 'off the shelf' sculpture, rather than a special commission, because a matching merman is known to exist. Tyson Smith incorporated mermaid and other sea motifs in his work for the Martin's Bank Building on Water Street which opened in 1932, so it was a theme he was working with at that time.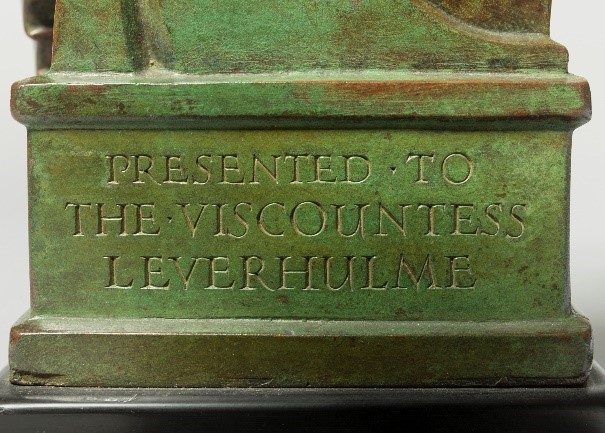 Lettering in plinth of sculpture: PRESENTED TO THE VISCOUNTESS LEVERHULM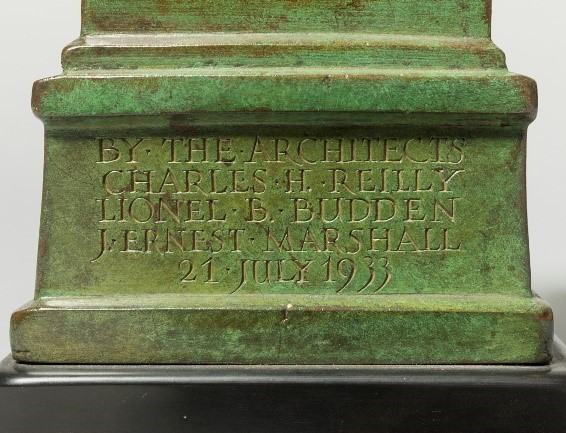 Lettering in plinth of sculpture: BY THE ARCHITECTS CHARLES H. REILLY, LIONEL B. BUDDEN, J. ERNEST MARSHALL. 21 JULY 1933
Liverpool-born Tyson Smith had a long association with the University going back to his student days when he studied at their Department of Architecture and Applied Arts in the infamous 'Art Sheds'. His tutors included C.J. Allen, whose romantic, flowing 'New Sculpture' style had a telling influence on Tyson Smith. When the School of Applied Arts closed down in 1906, Tyson Smith along with his brother-in-law Edward Carter Preston and other artists set up the Sandon Studios at the former Bluecoat School.

As the First World War progressed, Tyson Smith was called up and served as an armourer, at one point installing machine guns on aeroplanes for the Royal Flying Corps. Afterward, from his Bluecoat studio, he received commissions for numerous war memorials including Liverpool's Cenotaph Panels at St George's Hall and those of Southport, Birkenhead and further afield to Fleetwood and Accrington. He would also undertake commissions for commercial buildings, churches and create designs for commemorative medals, as well as smaller works such as plaques, sundials and portrait busts.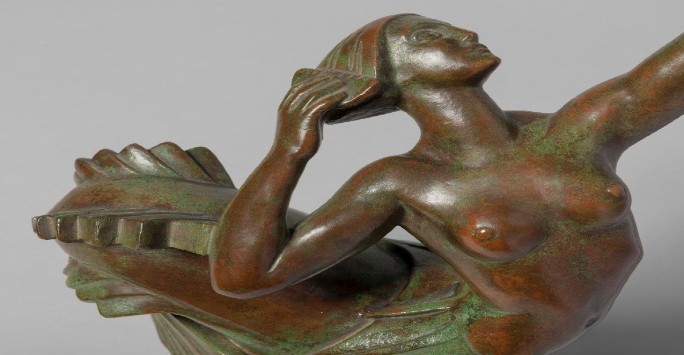 Mermaid detail
We can't be certain why this vain Mermaid with her distinctive embonpoint was considered a suitable gift for Viscountess Leverhulme, or what she thought of it. But the little sculpture did not to prove a lucky charm for the Viscountess in the short-term. She and her husband, William Lever, 2nd Viscount Leverhulme, were to divorce three years later after twenty-four years together and he quickly re-married. Viscountess Leverhulme did, however, live to the magnificent age of 101.
Mermaid is due to be loaned to The Atkinson in Southport for their forthcoming exhibition 'Fatal Attraction' June 2020 – March 2021.
---