"bronze" blog posts
Posted on: 16 October 2020 | Category: 2020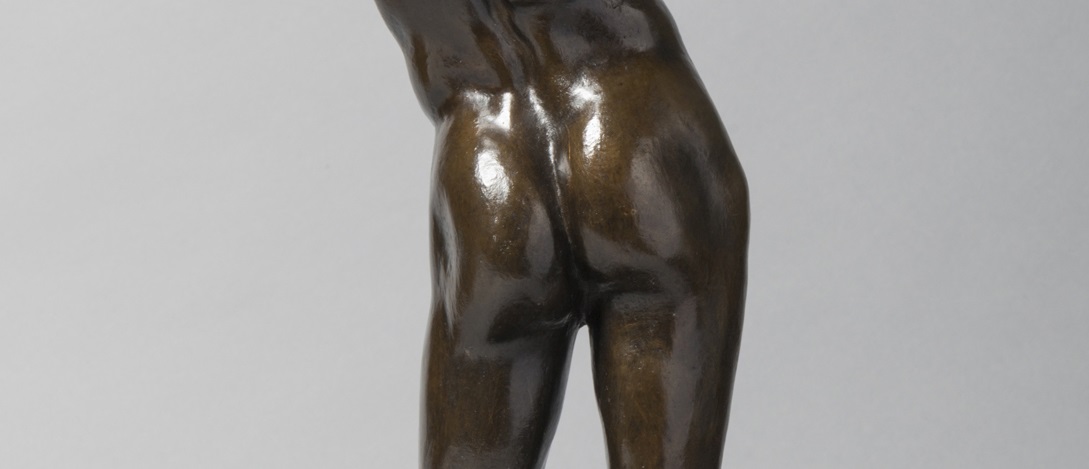 In recent weeks a particular part of one of our sculptures has been getting a lot of attention: its buttocks. They have featured in the Liverpool Echo and on various social media platforms including one called @museumbums (yes, really …). But there is more to 'The Sluggard' than its pert behind, so let's get to the bottom of the story.
---
Posted on: 12 June 2020 | Category: 2020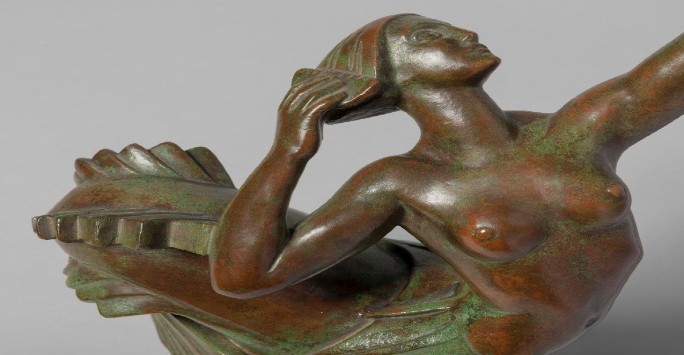 This aquatic beauty is one of my favourite items in the VG&M collection and would look lovely preening herself on my mantlepiece at home. The sculptor, Herbert Tyson Smith, patinated the bronze very cleverly so her burnished figure seems to emerge from a verdigris sea foam. Mermaid's back arches and with her tail forms an arabesque as she gazes at herself in a mirror whilst combing her hair. Her striking art deco styling is typical of Tyson Smith's later work although he is better known for his architectural sculpture adorning buildings around the North West region.
---