All posts from 2020
Posted on: 18 September 2020 | Category: 2020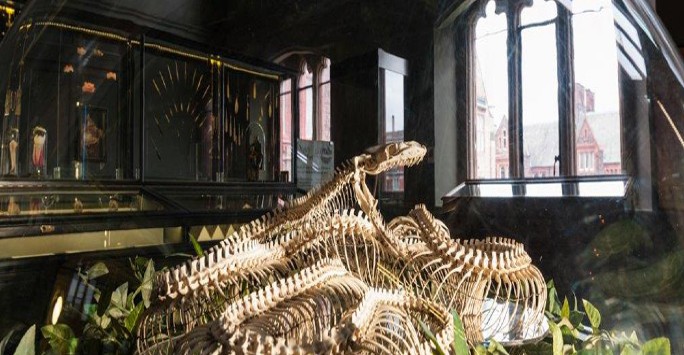 As you enter the Tate museum one of the first parts of the natural history collections that greets you is this incredible skeleton of a python. The museum has a large collection of natural history including full skeletons of mammals from gorillas to tiny mammal skulls, taxidermy teaching models and osteology teaching models (real skeletons prepared and articulated and mounted on wood). The python being the most intricate and impressive in my opinion of the teaching models deserves this week's blog spotlight. You can look at it for a long time and marvel at the amount of bones a python skeleton has, work out how they function and move but what is incredibly striking is the workmanship in creating such a fascinating model, who made it and why?
Blog

Posted on: 18 December 2020 | Category: 2020

Outside, Winter's long, dark nights are bringing frost-tipped chills, so far nicer to stay inside and curl up with a book about mystical enchantments, magical creatures and monstrous beasts. And who better to illustrate our story but Arthur Rackham? Here is the bewitching tale of one of our visitors' favourite paintings: Twilight Dreams.