Blog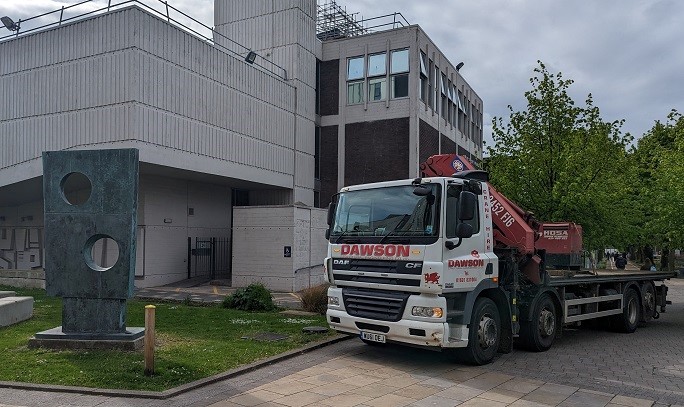 Posted on: 18 August 2023 | Category: 2023
As an art curator, most of the artworks I look after are fairly portable. Sometimes it takes a couple of people to move something, but often just one. Occasionally however, it takes a specialist team with a radio-controlled crane and a lot of skill. The recent relocation of our prize Barbara Hepworth sculpture was one such occasion.
Disclaimer
We try to ensure that the information provided on our blog is accurate and that appropriate permissions to use images have been sought.
The opinions in each blog are very much those of the individuals writing.