Welcome to Objects in Focus at the VG&M
This Blog will focus on individual objects from our extensive fine and decorative art collections and the museum heritage collections. You will be regulary treated to an in-depth look into both familiar and unfamiliar artworks and objects, discovering some of the secrets and stories behind them.
You might recognise some objects from display, but others from departmental teaching collections will be seen publicly for the first time.
---
Posted on: 11 February 2021 | Category: 2021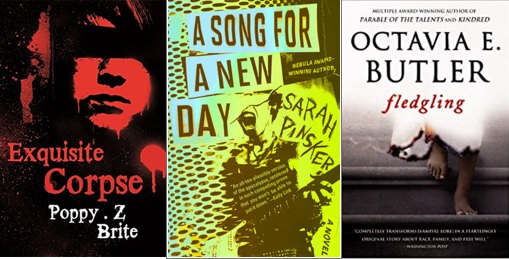 To celebrate LGBTQ+ History Month we have invited Dr Phoenix Alexander, the University's Science Fiction Collections Librarian, to outline the history of LGBTQ+ themes in the genre. The University of Liverpool Library's Special Collections and Archives houses the largest catalogued collection of science fiction in Europe, encompassing over 35,000 books and 2, 500 periodicals, as well as the archives of some of the major science fiction writers of the twentieth century. Join us on a tour through the LGBTQIA+ history of science fiction, showcasing just a handful of items from the stacks.
---
Blog

Posted on: 22 April 2021 | Category: 2021

The sharp sunlight of spring brings a fresh clarity to nature and one painting in our collection demonstrates this beautifully: 'Early Spring in the Austrian Tyrol' by Adrian Scott Stokes. Let's discover more about this much-travelled landscape artist from Merseyside.

---
Disclaimer
We try to ensure that the information provided on our blog is accurate and that appropriate permissions to use images have been sought.
The opinions in each blog are very much those of the individuals writing.