The Descendants – Portraits by Ean Flanders
Location: Galleries 6 & 7, first floor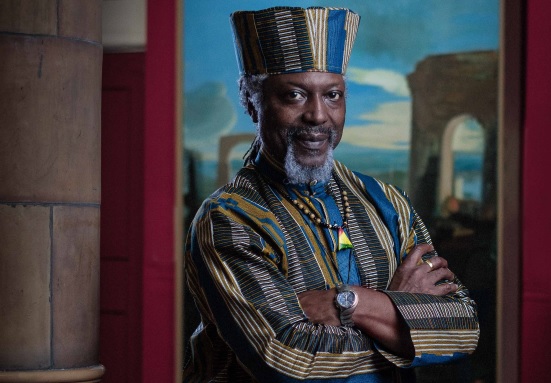 Photograph of Levi Tafari.
28 January - 13 May 2023
People from Africa and the Caribbean have shaped Liverpool since the early 1700s, forming the UK's longest established Black communities. This exhibition pays tribute to outstanding creatives, artists and activists of African and Caribbean heritage in the city.
2023 marks the 75th anniversary of HMT Empire Windrush's arrival in Britain from Jamaica. It began the migration of workers invited from across the Commonwealth to help rebuild post-war Britain, yet these communities still experience discrimination and racial abuse. These contemporary portraits, and the conversations that took place during the sittings, offer a new perspective on those seen as part of the Windrush Generation and their descendants. They document how the subjects have influenced and evolved their artforms, as well as their lived experiences of working in and around Liverpool.
Photographer Ean Flanders originates from London and is now based in south Liverpool. His work explores themes of social injustice and marginalisation, especially for African diaspora communities.
Ean studied photography at London College of Printing, now known as the London College of Communication, and is a qualified Associate member of both the British Institute of Professional Photography (BIPP) and Royal Photographic Society (RPS).
For more information about Ean's work:
Website: eanflandersphotography.com
Instagram @eanflandersphotography
360 Tours