Doodles - Drawing and thinking architecture at Stirling Wilford and Associates, 1984 – 2000
19 October 2021 - 29 January 2022
Location: Galleries 4, 6 & 7, first floor
Liverpool-raised architect James Stirling (1924 – 1992) was one of the most inspiring designers of the twentieth century. This exhibition provides visitors with a glimpse into his studio life and offers the opportunity to find out more about some of his celebrated - and sometimes controversial - projects.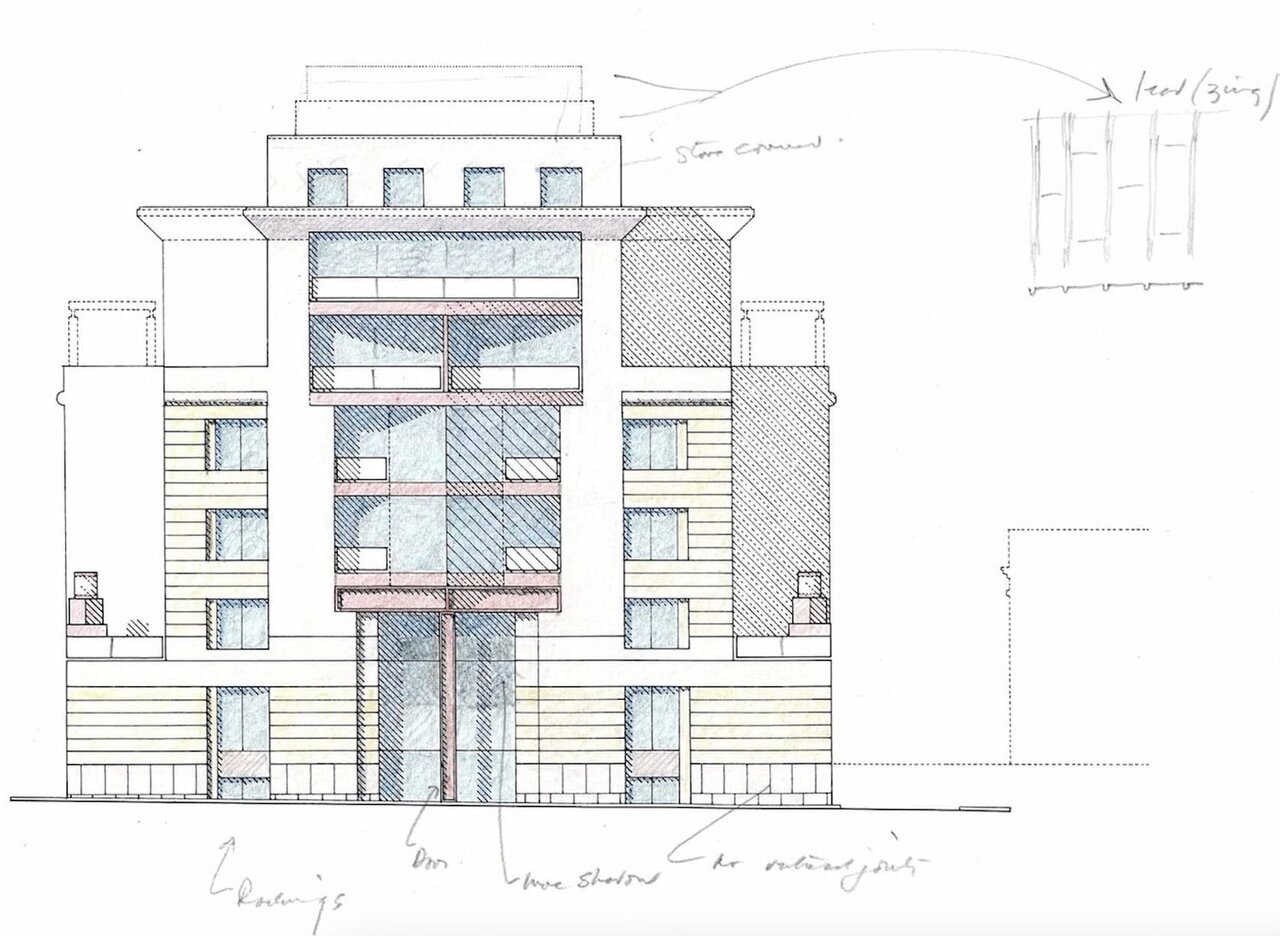 Carlton Gardens, London, West elevation, circa 1989. Pencil and coloured pencils on paper, Archive of the Associates.
The focus is on the work of Stirling Wilford and Associates between 1984 and 2000. At the time Stirling and his working partner Michael Wilford had as practice associates Laurence Bain and Russell Bevington. The display features loans from several lenders including documents from the personal archives of Mark Girouard, author of Stirling's biography (1998), and of Richard Bryant - who photographed most of the work of the firm since the Stuttgart Staatsgalerie, the masterpiece of the office completed in 1984.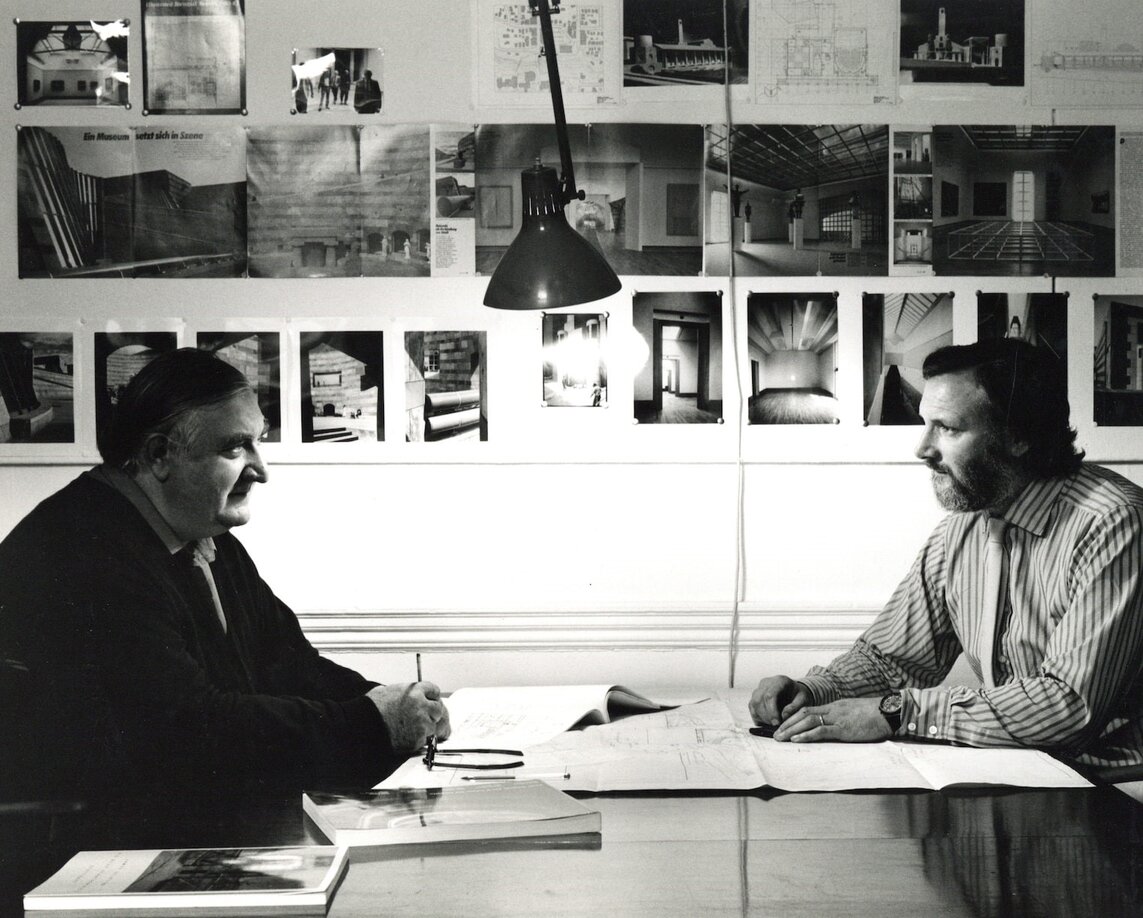 Photo of James Stirling (left) and Michael Wilford (right) in the office, early 1990s. Private collection.
The exhibition provides the public with an opportunity to understand the unexpected everyday life in a practice. It reveals the collaborative nature of the architecture and the relentless process from idea to completion, fluctuating between doodles and technical drawings. All of this happening between the advent of the computer and the digital world, which significantly changed this fascinating way of producing architecture.
Credits:
Exhibition Curator: Dr Marco Iuliano, University of Liverpool
In association with:
Assistant Curator: Alicja Tymon McEwan
Research Associate: Davide Landi
Exhibition design: James Jones with Yu Zhan and Zhaoxi Tian
Assemblage: LSA Creative Workshop, Stephen Bretland and Chris Mc Verry
Exhibition in collaboration with the Liverpool School of Architecture, Drawing Matter, 20th Century Society and the British School at Rome