Meroë: Africa's Forgotten Empire
13th May 2016 - September 2016
Location: Tate Hall Museum, second floor
This exhibition was held at the Garstang Museum of Archaeology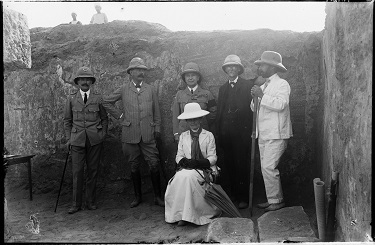 120 kilometres north of Khartoum lie the ruins of ancient Meroë. For almost a thousand years (c.700BC-AD330) Meroë was an important religious and administrative centre in the Kingdom of Kush.
One of the earliest cities in Africa outside Egypt, Meroë was at the heart of a complex, literate culture. Abandoned in the fourth century, the ruins were re-identified as the ancient city of Meroë in 1772. Between 1909 and 1914, the site was excavated by Liverpool archaeologist John Garstang.
Today, Meroë is recognised academically as among the most important sites in the history of ancient Sudan, but its history remains all-but-unknown to the general public. Overshadowed by its northern neighbour, Egypt, Meroë remains Africa's forgotten empire.
Find out more by visiting the Garstang Blog