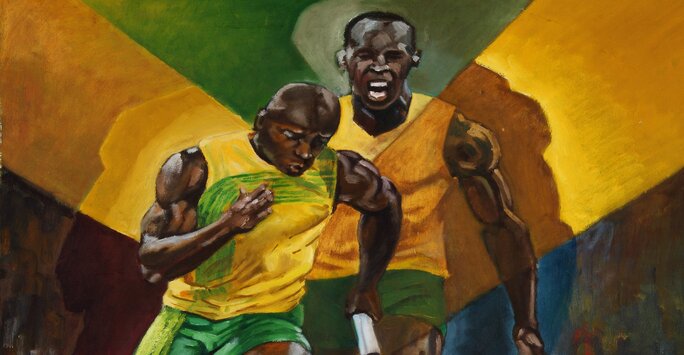 Vibrations, 2009
Kai Watson
Vibrations captures a moment of Jamaican national pride: the Beijing Olympics 100m relay with Usain Bolt handing over the baton to Asafa Powell.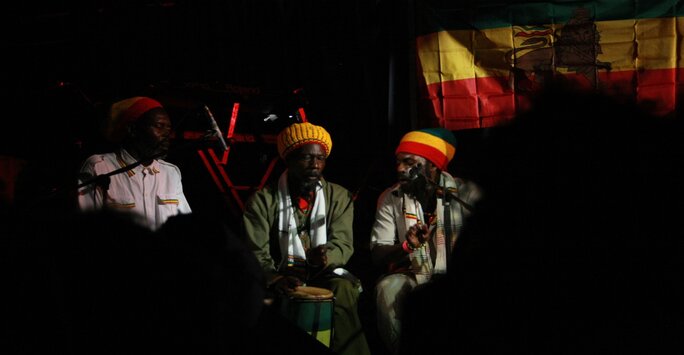 Heaven's Chant, 2017
Sireita Mullings
Heaven's (Zion's) Chant refers to the Rastafari notion of Heaven. The image features Rastafarian musicians chanting and drumming at Hootananny in Brixton, South London.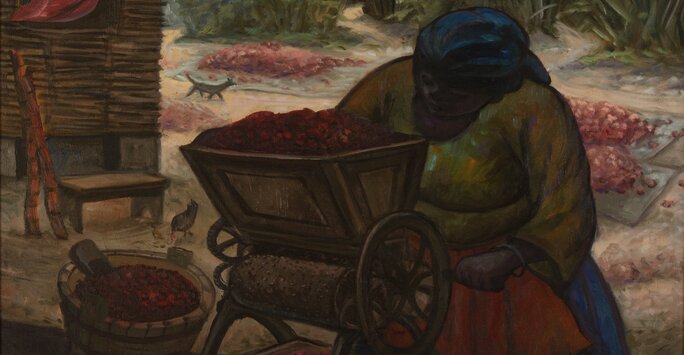 The Coffee Pulper, 1989
Alexander Cooper
Cooper depicts the rural scene of a female coffee pulper, using the machine that separates the pulp and skin from the coffee cherry as a method of producing coffee.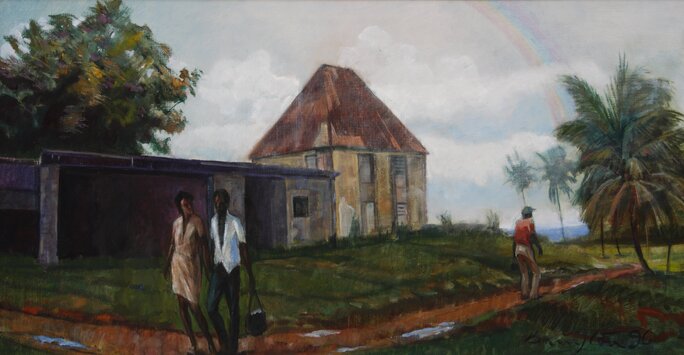 After the Storm, Hector River, Portland, Undated
Barrington Watson
This local scene, in north-east Portland parish, is typical of Barrington's landscapes and genre paintings. He was always captivated by the lush vegetation and scenery in Jamaica.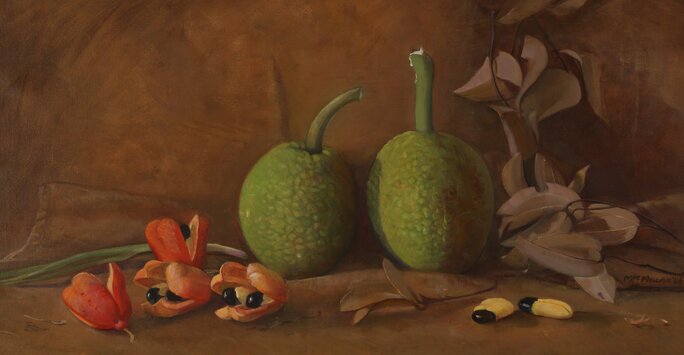 Breadfruit and Ackees, 2005
Judy Ann Macmillan
Since childhood, Macmillan has retained her fascination with the Jamaican landscape and its lush products. From Albert Huie to Macmillan, artists have been captivated by the fruits and vegetation of the island.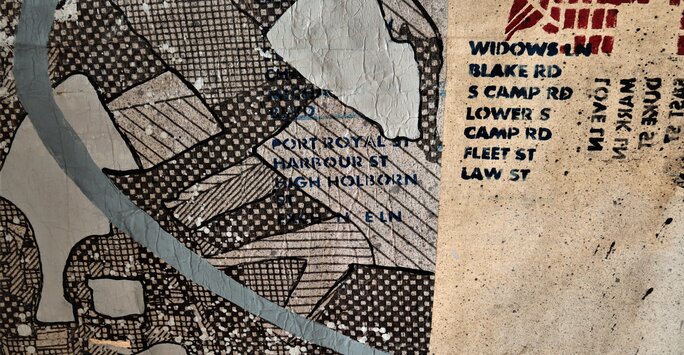 Retention of a Colonial Past, 2018
Desanna Watson
This installation uses stitch, appliqué and quilting to replicate the contours of Jamaica's capital, Kingston, and show how historical periods and power regimes have imposed themselves on the city.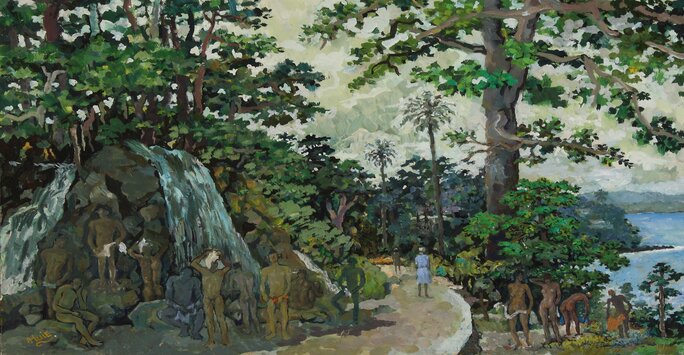 Roselle Waterfall, St. Thomas, c.1975
Albert Huie
In this painting, Huie's love for the beautiful landscape of Jamaica is clear. Energetic brushwork gives the sense of Huie's pleasure in painting the lush vegetation, sky, sea and the waterfall.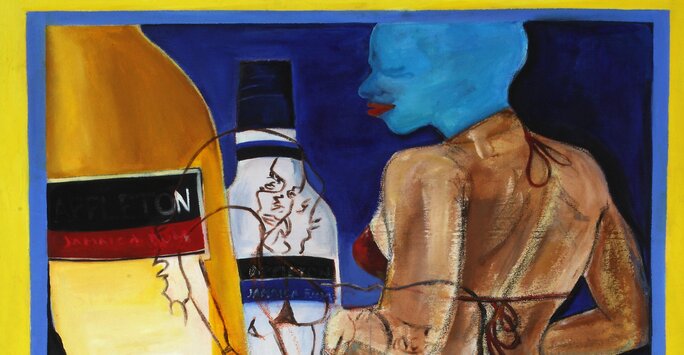 Untitled, 2009
Kristina Rowe
Rowe deliberately has left the details of the female figure vague. This is in order to represent the frequent sublimation of women's personalities and identities to their bodies in Jamaica and elsewhere.
Hidden Identity, 2019
O'mar McKay
Hidden Identity is a short film that explores experiences from McKay's past. It is a self-reflective film that explores the artist's identity and ability to 'fit in'.