The Art Gallery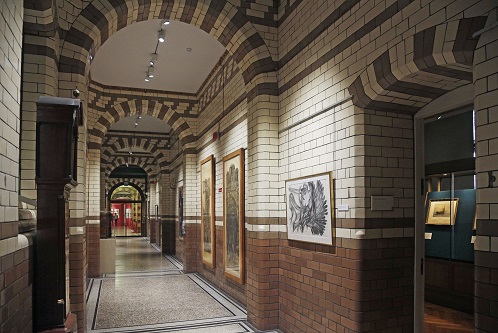 In stark contrast to the dark and mysterious museum area, the art gallery is bright and modern. Every room has a very distinct theme that becomes apparent as you enter. Here you'll find our exceptional display of art by 19th century American wildlife artist, John James Audubon. This is the largest collection of his original work outside America and one of our most popular attractions.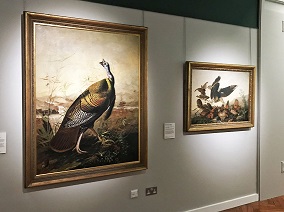 We believe in supporting contemporary artists, particularly those based in the region, and working with them to display their work. And what better space to examine and enjoy new and exciting works of art than the gallery at the Victoria Gallery & Museum. Keep your eye on our events pages to find out what's on in Liverpool that we might be hosting.
A visit to our art gallery is almost guaranteed to put a spring in your step next time you visit Liverpool.
Visit our exhibition pages to find out more about our current exhibitions or click the gallery links on the far right of this page.
Accessibility Information

Please note that some of our gallery spaces have low light levels and may be dark for some of our visitors.
There may also be audio visual installations on display in some areas.
A quiet area is located on the first floor outside the toilets, you can take a seat on our brown couches.
Please select an area to find out more about each exhibition.