The Art Gallery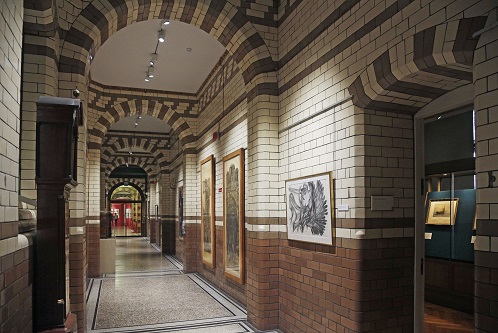 The first-floor Art Gallery is full of contrasting exhibitions and displays that invite exploration. You will find an intriguing mix of fine and decorative art from our own collections alongside the latest in contemporary art plus exhibits borrowed from other leading museums.
Among the eight galleries is one dedicated to the 19th century American wildlife artist, John James Audubon, showing the largest collection of his original work outside America. Gallery 3 tells the story of our building and its place in the history of the University. Other galleries host changing exhibitions so there is always something new to see. Entry is free for all our galleries.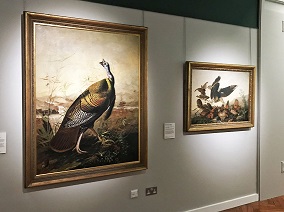 Visit our exhibition pages to find out more about our current displays or click the gallery links on the far right of this page.
Have a look at our events pages to find out what activities and events we are holding that relate to our exhibitions programme.
Accessibility Information

Please note that some of our gallery spaces have low light levels and may be dark for some of our visitors.
There may also be audio visual installations on display in some areas.
A quiet area is located on the first floor outside the toilets, you can take a seat on our brown couches.
Please select an area to find out more about each exhibition.