The Leggate Lecture Theatre
History of the Theatre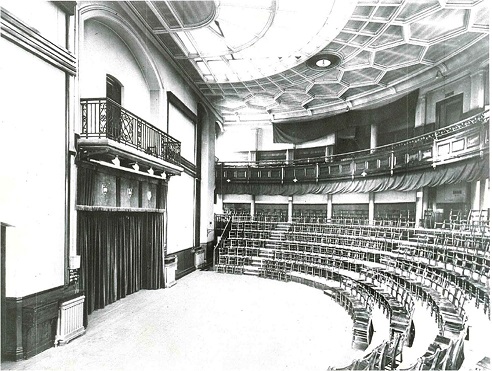 The Arts Theatre (now known as the Leggate Theatre) though primarily a teaching venue was also used for smoking concerts, elaborate soirees, student councils, plays, guild meetings, public lectures, and degree ceremonies. It originally seated up to 500 people although now the capacity is around 230 as the upper balcony is no longer in use.
Principal Rendall's input to the design of the building also allowed the theatre to be adapted for examinations. The cubic blocks on the 2nd, 4th and 6th tiered rows could be removed to form platforms for tables and chairs.
In 1990 the platforms were removed so that wooden chairs from the Surgery Lecture Theatre could be reused.
The Arts Theatre was renamed the Jack Leggate Lecture Theatre in 1990 in memory of the former Dean of the Faculty of Medicine (1953-1969). Bob Connelly was the Honorary President of the Faculty of Medicine in 1975 and remembers how Jack practically ran the department single-handed. Although he was strict with matters concerning the faculty, he had a warm and humorous side too.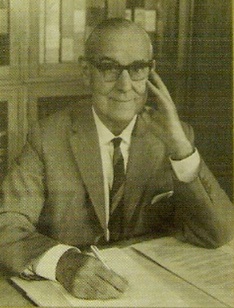 Take a virtual tour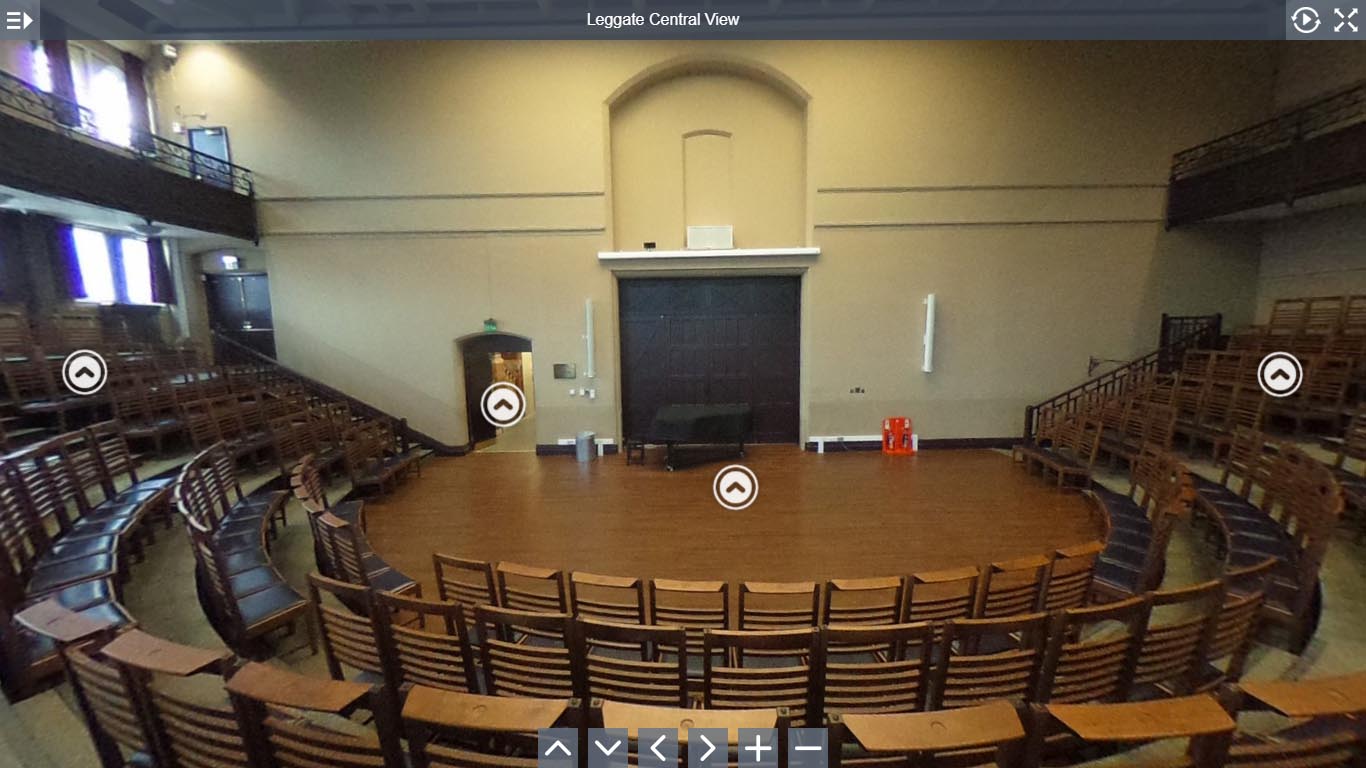 The Leggate Theatre today
The Leggate Theatre has been refurbished as part of the major renovation of the Victoria Building and this space now hosts regular student & public lectures, Wedding ceremonies and music concerts.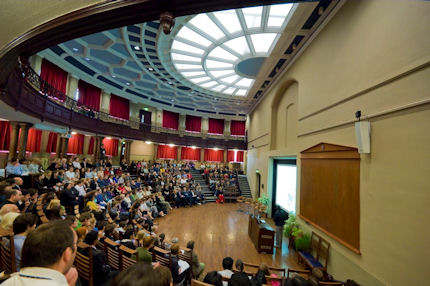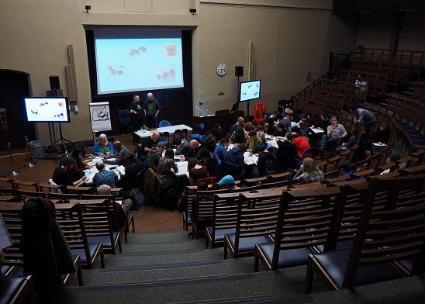 Accessibility Information
In the lift please press L2 to gain access to the Leggate Lecture Theatre. Turn right once out of the lift and head towards the glass doors to the theatre.
There are 230 seats available but the side sections do have a restricted view of the large drop down screen. Additional television screens are provided for larger lectures when the lecture theatre is at full capacity.

The stairs are quite steep but there is a hand rail on the right-hand side of the theatre as you enter. Please inform a member of staff if you require any assistance.

The lecture theatre has a number of chairs in the front row that can be removed for wheelchair access.