Tate Hall Museum
There is a very special feel to the museum area making it one of the top things to see in Liverpool. With its natural light purposefully kept to an atmospheric minimum to preserve the precious items on display, it is home to some of the more curious objects at the Victoria Gallery & Museum. This includes a selection of dentures from the Dental School collection, taxidermy, fossils, skeletons and a whole host of incredible pieces from the University of Liverpool's 130-year history.
As well as our permanent exhibits, we also offer unusual temporary displays that compliment the unique environment.
Take a look at our exhibitions page to find out more about the current exhibitions in the Tate Hall Museum or click the links on the far right of this page.
Take a virtual tour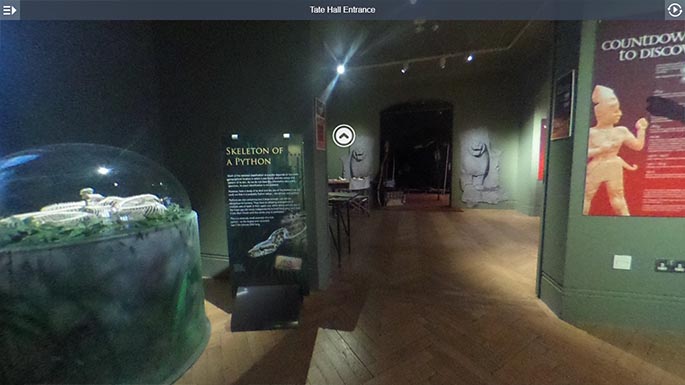 Follow our Natural History blog
The A. M. Paterson Natural History Resource Room
At certain times throughout the year the A. M. Paterson Natural History Resource Room will be open for you to explore a huge array of fascinating specimens from our collections.

Professor Andrew Melville Paterson was the University of Liverpool's first full time Professor of Anatomy from 1894 - 1919 and many of the specimens in this room have their origins in the Anatomy teaching museum that he founded in 1901.
Check our events page to find out when this room will be open.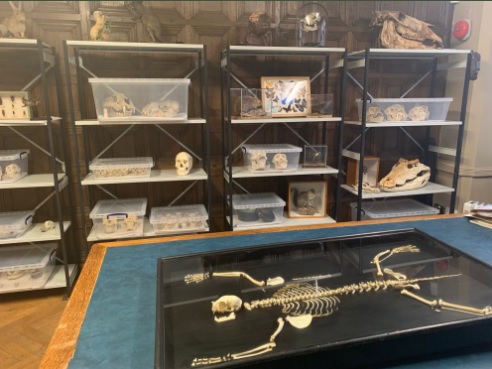 If you would like to book this space for a school or group, please contact the Learning Team.
Accessiblity Information

Please note that the museum has low light levels and may be dark for some of our visitors.
There may also be audio visual installations on display in some areas.