Tate Hall Museum
Please note the Tate Hall Museum is currently closed while roof refurbishment work is taking place.
Take a look at our blog post all about the history of the Tate Hall & the current roof renovation project.
There is a very special feel to the museum, making it one of the top things to see in Liverpool. The lighting is kept purposefully low to preserve the objects on display. Displays feature items from the 130 year history of the University and include a selection of dentures from the Dental School collection, natural history, fossils, skeletons and more.
As well as our permanent exhibits, we also showcase temporary displays that highlight the unique research undertaken by the University as well as pioneering research currently taking place.
Take a look at our exhibitions page to find out more about the current exhibitions in the Tate Hall Museum or click the links on the far right of this page.
Take a virtual tour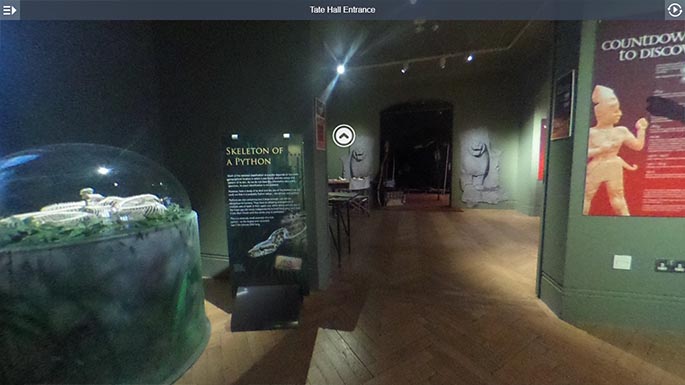 While the Tate Hall Museum is closed (until 2024), use our virtual tour above and find out more about this space.
Follow our Natural History blog
Accessiblity Information

Please note that the museum has low light levels and may be dark for some of our visitors.
There may also be audio visual installations on display in some areas.