VG&M at Home - Activities for Adults
We understand that you may not always be able to visit us in person. This section will have a wide range of resources for you to download wherever you are.
Colouring Sheets
For a moment of mindfulness, download and print out our colouring sheets.
Can't print at home? There are lots of different apps you can download that will enable you to colour our templates at home. From your phone/tablet, simply screenshot the PDF templates below and then open them on the app of your choosing. Don't forget to show us what you've created by tagging us on social media and using the hashtag #VGMatHome.
We tried You Doodle & SketchBook apps.


VG&M Stained Glass Window Colouring Sheet
Jigsaws
If you can't access the activity trolley in the Tate Hall museum - we will bring some of the activities to you!
We have a few VG&M inspired jigsaws for you to try and there are different difficulty levels for you to try:
Level - Easy (20 - 30 pieces)
Patterns
Architecture
Exterior VG&M

Level - Intermediate (50 - 60 pieces)

Architecture
Patterns
VG&M Exterior

Level - Difficult (around 200 pieces)
VG&M Challenges (timed)


Photography Tutorials


Cloning
Learn how to clone yourself in our first photography tutorial (Instructions)
Watch our Cloning YouTube Tutorial Video.
Tag us in your photos on social media using #VGMatHome
Cloning Fakeation

Do you wish you were somewhere else right now? In our second tutorial we want you to fake it and have a fakeation (vacation) wherever you want to visit in the world. Follow the steps in the Fakeation Cloning Turorial Instructions or watch our Cloning Fakeation YouTube Tutorial Video and then tag your fakeation creations on social media with the hashtags #VGMatHome #Fakeation #WishIWasThere.
Photo art with oil and water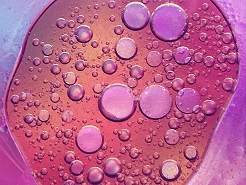 Create stunning photographs using just oil and water - an easy project to do from the comfort of your own home! Watch Our Photo Art with Oila and Water YouTube Video and then don't forget to send in you photographs to #VGMatHome.
Photo art with bubbles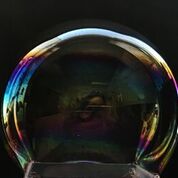 Create beautiful bubble art using a few items that you'll find around the home such as washing up liquid and water. Watch our Photo Art with Bubbles YouTube Tutorial and tag us in your photographs #VGMatHome.
Ghost Art Tutorial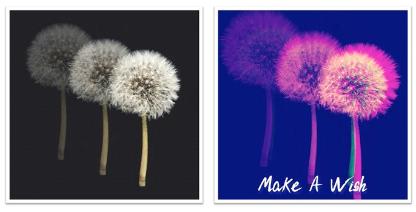 Create a ghost effect with PIXLR image editing software and make beautiful art cards in our tutorial.
Watch Our Ghost Art YouTube Video Tutorial
Craft along with us on YouTube
We have various fun craft videos for you to try on our YouTube Channel
Our YouTube craft and photography tutorial videos from 2020 provide subtitles and audio whererever possible.

YouDescribe is a free website and iOS app that allows viewers to watch YouTube videos with audio description and allows people with blindness and low vision can watch YouTube videos and receive visual information.




Rock Painting

Create a rainbow for your window at home by watching our YouTube Video.
We've used card for our rainbow design but you can do anything you want to.
Don't forget to show us what you've done #VGMatHome.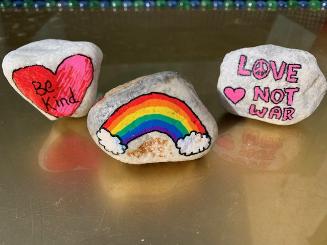 The VG&M is proud to be a part of the Foundation Stones at Home project. Stones from across the United Kingdom will be laid within the foundations of the new UK Holocaust Memorial and Learning Centre in London and you are invited to paint a rock with whatever materials you have at home and join the Foundation Stones at Home Project.
Watch our YouTube video and download the instructions and don't forget to tag us on social media too #VGMatHome.
Spring Daffodil Jewellery Craft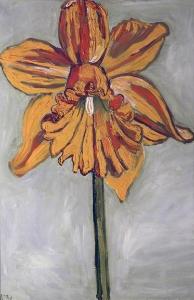 'Daffodil' by John Randall Bratby (1928–1992)
Inspired by one of the spring paintings from our collection, watch our YouTube video and make some spring jewellery out of clay that you bake in the oven.
This video is just for ideas, you can make the daffodil shapes without needing the jewellery backings and you can then use the models to decorate a vase or a photo frame for example!
Don't forget to show us your creations on social media #VGMatHome.
Sloth Origami Craft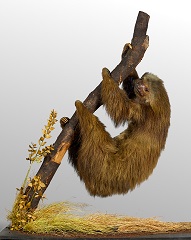 Inspired by the Sloth outside our museum, make your very own origiami sloth to hang up at home. Watch our YouTube video and tag us #VGMatHome when you've made your critter.
Stained Glass Craft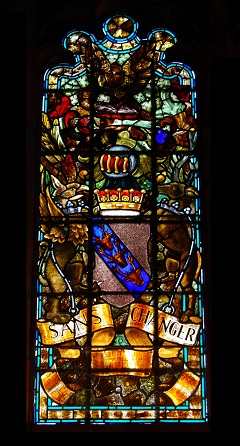 Inspired by the stained glass windows at the VG&M, create your own stained glass objects at home using recycled glass jars, mugs, mirrors or whatever you have to hand. Watch the Youtube video and don't forget to tag your creation on social media #VGMatHome
Clay Fairy House Craft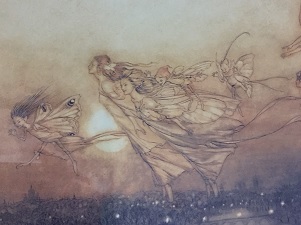 Inspired by 'Twilight Dreams' by Arthur Rackham, make your own light up fairy house for your home or garden. All you need for this craft is a recycled glass jar with lid and some oven baked clay. There is also a video for the kids so that they can make their own jar using paints. Watch our YouTube video and don't forget to tag your creation on social media #VGMatHome.
Edible Artwork Craft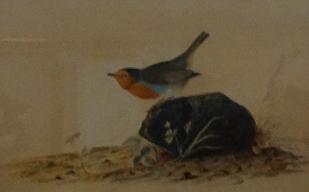 Inspired by the artwork on display at the VG&M, create your own edible artwork using biscuits and icing. Watch our YouTube video and tag your edible creations on social media #VGMatHome