Hire the Victoria Gallery & Museum
Make personal or corporate events that bit extra special at the Victoria Gallery & Museum.
People react in different ways when they enter the Victoria Building. Some gasp, some raise their heads slowly taking it all in, some even get goose bumps but almost everybody smiles. It's that kind of place.
It's special amongst Liverpool venues. Imagine holding your next event in a venue that provokes a smile from your guests the minute they walk in the door. Why don't you?
Corporate events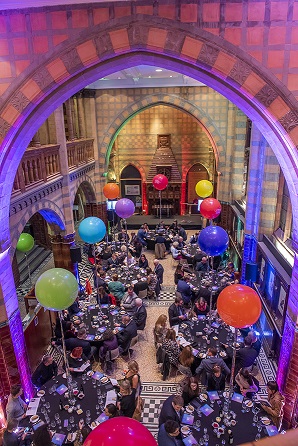 If the purpose of a corporate event is to impress clients or simply to enjoy a splendid evening in stunning surroundings, make your next event here at the Victoria building.
The Victoria Gallery & Museum can cater for 80 people for dinner, up to 150 people for a drinks reception (standing only) 230 people on The Leggate Lecture Theatre.
We will work with you to ensure the event runs smoothly and everybody leaves having had a marvellous time.
Drinks and dinners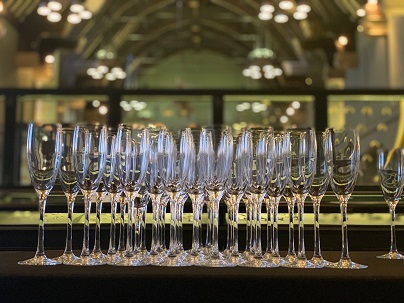 When it comes to organising events in Liverpool there's nothing we like more than throwing a good party, so whatever your reason for throwing one, why not throw it here? With stunning surroundings and exemplary catering we can make your event go with a bang.
Plus we can provide catering for up to 80 people for dinner or up to 150 people for a drinks reception (standing only).
Any booking requirements should be arranged directly with the University of Liverpool Conference Office.