"oil painting" blog posts
"Unclouded Skies of Brilliant Azure": The work of Caroline Emily Gray Hill

"Unclouded Skies of Brilliant Azure": The work of Caroline Emily Gray Hill
Pictured above is the artwork that captured my imagination and led me to write this article and find out the story of the artist. It's subtle and economic brush marks placed against the vivid colours and simple composition produces a wonderful effect. The capturing of a moment, without over or underworking the image is what I find inherently enthralling. Being a Victorian woman, her story is also a fascinating look into women's rights of the era.
Posted on: 8 March 2022
Liverpool by Tony Phillips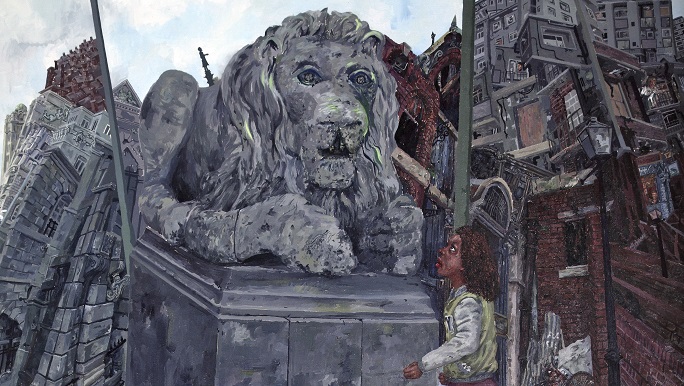 Liverpool by Tony Phillips
A young girl looks up at one of the famous stone lions outside St George's Hall in Liverpool. How does she and the lion represent our city's past and hopes for the future? Let's look closer at this painting by Liverpool-born artist Tony Phillips and find out more.
Posted on: 30 October 2020