"watercolour" blog posts
Posted on: 18 December 2020 | Category: 2020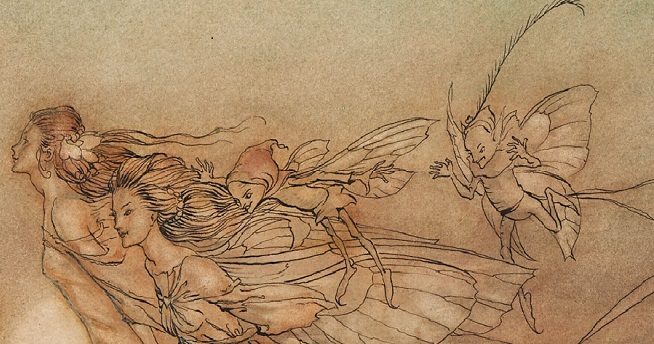 Outside, Winter's long, dark nights are bringing frost-tipped chills, so far nicer to stay inside and curl up with a book about mystical enchantments, magical creatures and monstrous beasts. And who better to illustrate our story but Arthur Rackham? Here is the bewitching tale of one of our visitors' favourite paintings: Twilight Dreams.
---
Posted on: 15 May 2020 | Category: 2020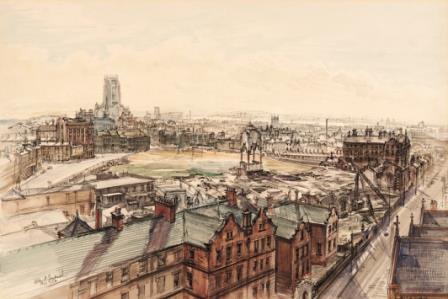 Amanda Draper, Curator of Art & Exhibitions writes... We've been surprised by the popularity of a small display of local watercolours in our tiny Gallery 4. All the paintings are by Allan P. Tankard and show the University of Liverpool campus in the post-war years. This evocative glimpse into the relatively recent past of our neighbourhood has really resonated with visitors. From the exhibition I've chosen to show you this vista of a big empty space where the Metropolitan Cathedral now stands.
---