"sgraffito" blog posts
Most Lustrous: the ceramics of Julia Carter Preston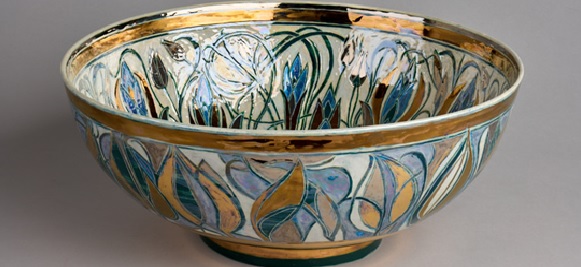 Most Lustrous: the ceramics of Julia Carter Preston
At the VG&M we have two objects on display that everybody admires. One is a large bowl and the other a jar topped with a golden fish. They are by the acclaimed Liverpool ceramics artist, Julia Carter Preston, and are gleaming and gorgeous. Let's find out more about the artist and the historic background to her style and technique.
Posted on: 13 January 2023
Hannah Barlow: Decorating with Animals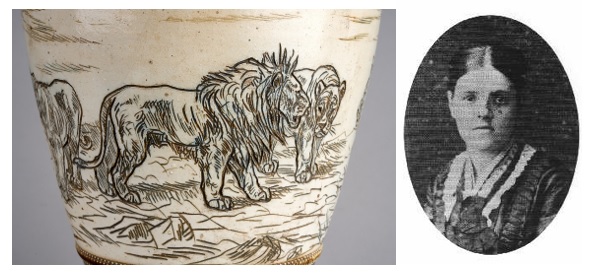 Hannah Barlow: Decorating with Animals
One of the most magnificent artworks in our collection is a large vase decorated with a frieze of lions all the way round it. They were drawn freehand by a remarkable artist who overcame physical and financial adversity to rise to the top of her profession: Hannah Barlow.
Posted on: 24 December 2021