The Victoria Building: More than Bricks and Mortar

Gallery 3, first floor
Gallery 3- Spherical Image - RICOH THETA
You can zoom in and out of this 360 video by tapping on the + and - icons and you can move the camera around to see how the exhibition looks at the VG&M. Click on the Theta symbol in the bottom left corner to choose how you view this 360 video (straight mode, mirror ball, flay, little planet etc).
Artwork & Objects
This exhibition focuses upon the people involved from the beginning of our university's story including prominent donors, the architect Alfred Waterhouse and also one of the first students, Elizabeth Beckett (photograph from her Graduation in 1888).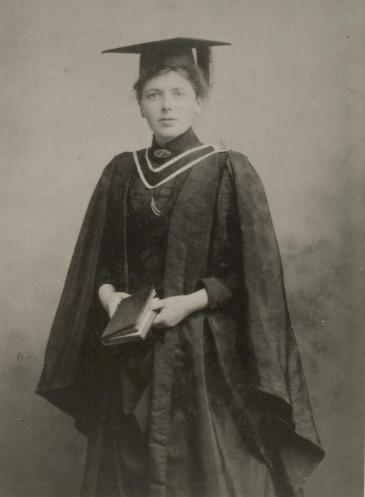 From the
Gallery three 360 video on YouTube
you can see what this exhibition looks like at the VG&M. The pages that follow will highlight a few of our objects in a little more detail but please do visit the exhibition in person so that you can find out more.
The exhibition case contains personal items donated by Elizabeth Beckett's daughter and include the graduation gown from her Mother's second degree in 1904 and several report cards from her lecturers that include comments such as; "Holiday required, or there will be a loss of elasticity in head."
Elizabeth took Greek classes which were taught by Gerald Henry Rendall who later became the first Principal of University College Liverpool. You can see his bust in gallery 3 too. His lecture rooms would have been on the ground floor of the Victoria Building from 1892 onwards.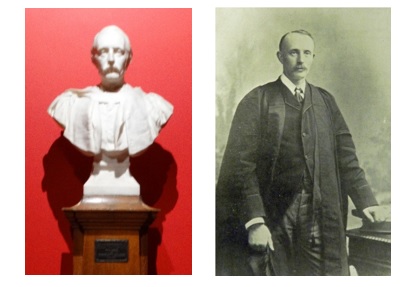 Principal of University College Liverpool (1881 – 1887), Gerald Henry Rendall

There is also a plan of the first floor of this building from the 1880s on the wall in gallery 3. Liverpool-born architect Alfred Waterhouse was one of the most popular architects of the late 1800s. He designed university buildings for colleges in Cambridge, Oxford, Manchester and Leeds. Other projects include the Natural History Museum in London, Liverpool Infirmary and Manchester Town Hall.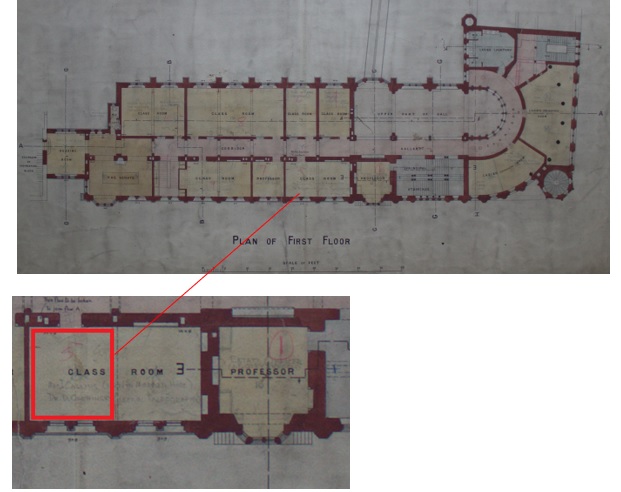 The area highlighted on the plan is gallery 3, the location of this exhibition and was originally a much larger classroom.
The red square shows the shape of the room today and you can see from the plan and on the 360 video that the shape of this space has changed and reduced in size to accommodate the new plans for the VG&M in 2008.

Subjects taught on the first floor included History, French, Modern literature and Italian. The drawing also shows the ladies common room and reading room to the righthand side of the plan.