Shanghai Sacred Liz Hingley with Chen Hangfeng
7 June 2019 - 28 September 2019
Location: Galleries 6 & 7, first floor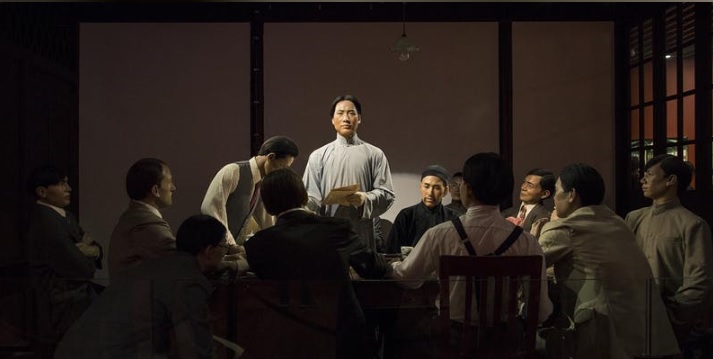 Gallery 6
In the innovative installation of Shanghai Sacred at Victoria Gallery & Museum, photographer and anthropologist Liz Hingley uncovers the spiritual landscape of China's largest city, which sits at the forefront of the country's unprecedented religious revival.
Evocative photographs reveal the spaces and rituals embedded in the fabric of today's cosmopolitan megalopolis of 24 million people. Shanghai is home to a multitude of religious groups from Buddhism and Islam, to Christianity and Baha'ism, to Hinduism and Daoism, and many more, which are growing and changing with the tide of globalisation and the limitless inventiveness of it's population.
Liz's photographs are displayed using a specially-design bamboo structure by leading Chinese artist Chen Hangfeng.
Gallery 7
This exhibition is a visual exploration of trees in the urban environment through the prism of contemporary scientific understanding and the symbolic significance of trees to people through history to raise issues that are important to our futures.
John's interest is in the public amenity value of trees within urban green space, exploring issues of biodiversity, air pollution, climate change.
Tabitha's interest is in undervalued public space, at risk of becoming valued private space. Her research has led her to the connectedness of trees and their mythical, medicinal and spiritual value.
LOOK Photo Biennial 2019 takes place across Liverpool, The Wirral, the wider North West and in Shanghai. It is delivered by Open Eye Gallery, and funded by Arts Council England, Liverpool City Council and The Foyle Foundation. It is delivered in partnership with Wirral Borough of Culture, University of Salford Art Collection, Centre for Chinese Contemporary Art and Redeye. Venue partners include Victoria Gallery & Museum, Museum of Liverpool, Williamson Gallery & Museum, and the University of Central Lancashire. Further funding support comes from Spectrum and Colloids.