Secret Art of Survival - Creativity and ingenuity of British Far East prisoners of war, 1942 - 1945
25 October 2019 - 20 June 2020
Location: Galleries 6 & 7, first floor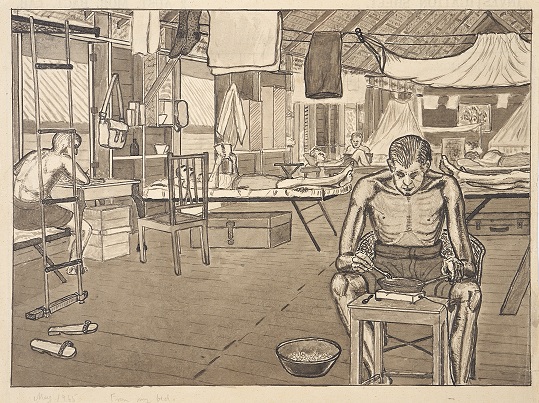 Picture credit: View from My Bed, 1945 by Capt. T. Wilson © The Artist's Family
An exhibition of artworks and artefacts by Far East prisoners of war (FEPOW) revealing their conditions in captivity but also their spirit and resourcefulness. Their captors forbid the keeping of any records so the artworks were made secretly and most have never been displayed before.
Events
23 November - Secret Art of Survival :The Exhibition in Context
A study day will provide an art-historical background for the Secret Art of Survival exhibition at the Victoria Gallery and Museum.
Free event but booking is required as places are limited.
Book tickets here.